YOUR PRODUCT, YOUR GOAL AND OUR VISION
Apparent Reality has an in-house design team comprising architects, stylists and art buyers, ready to work alongside our clients during the creation of the virtual set: All the design phases are agreed upon with the marketing department, the communication agency and the client's art directors.
Mood
Fundamental for all your products, this is where the creative process begins. Based on careful analysis of goals, and in co-operation with your communications officers, our designers combine the product with moods that will set off its characteristics for the required target market.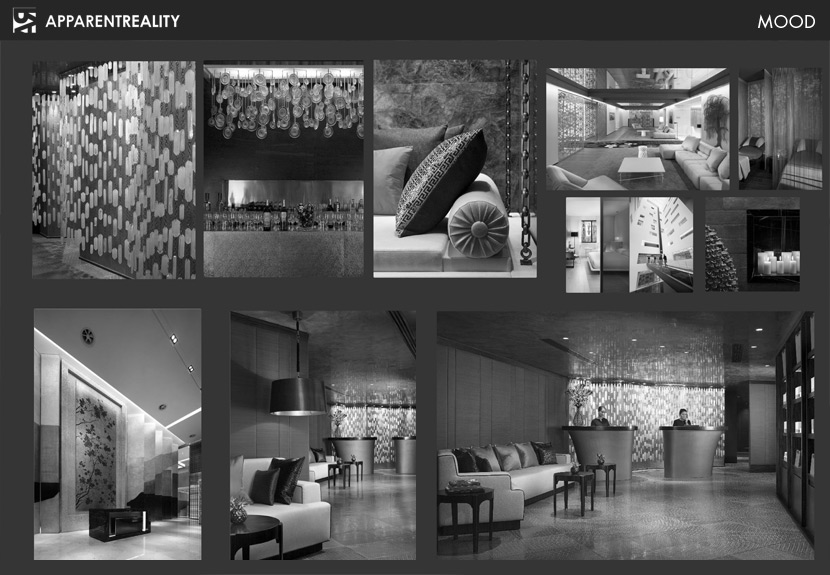 Colours
Fashions, trends and research are the energy that governs us as we combine the product to be shown with a range of colours that sets off its features, giving the image a feel that is in line with the reference target.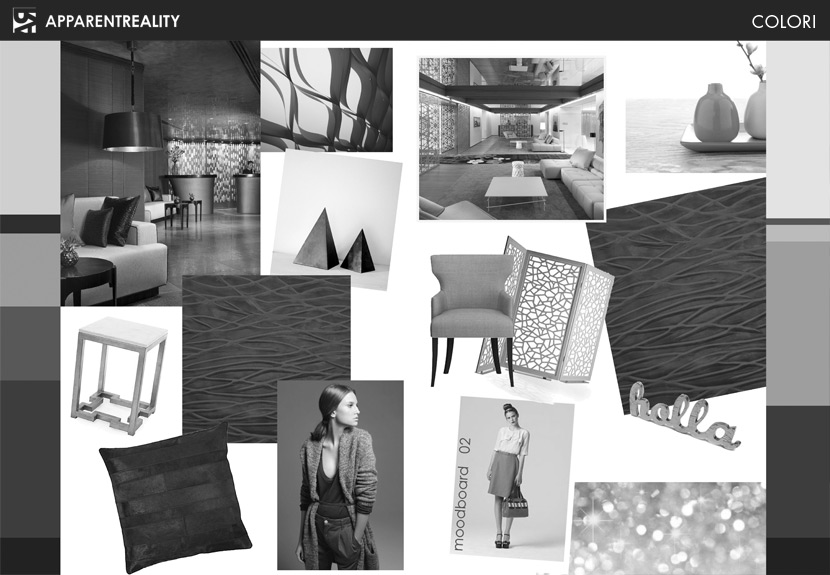 Furnishings
We take great care when selecting the objects to be combined with your product to create scenes that are rich with life and to give a virtual recreation of that special atmosphere that will make the image of your product unique.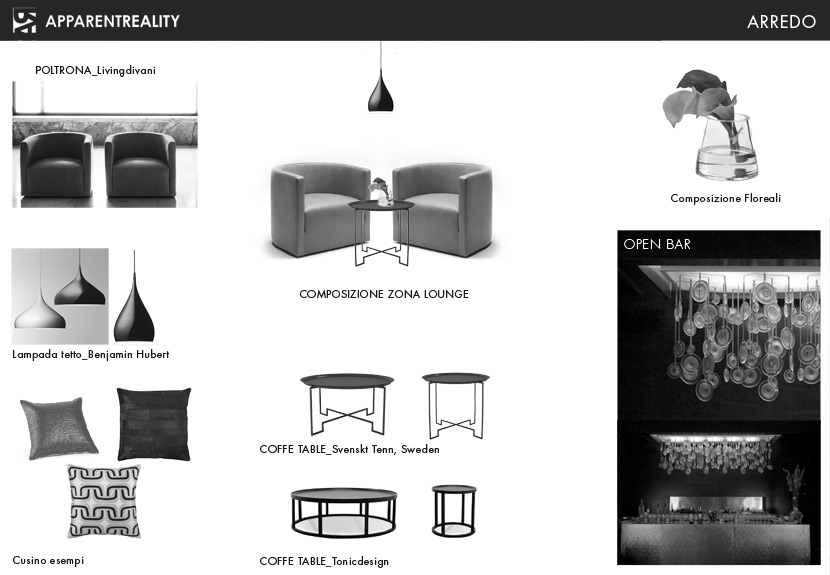 Design
The architecture and scenery that will be used as a backdrop for your product are the sum moment of the design. At this point every part of the virtual set has been prepared, and it is ready to become an apparent reality creation.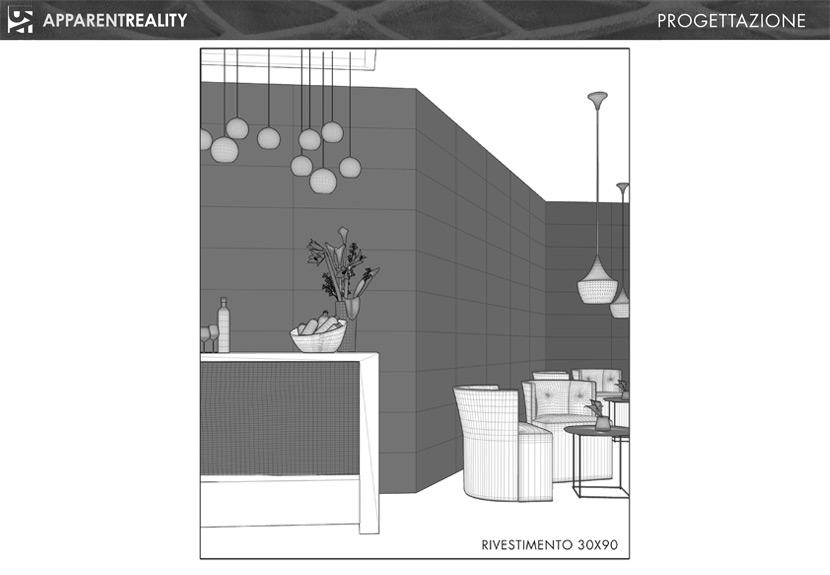 Complete 3d Model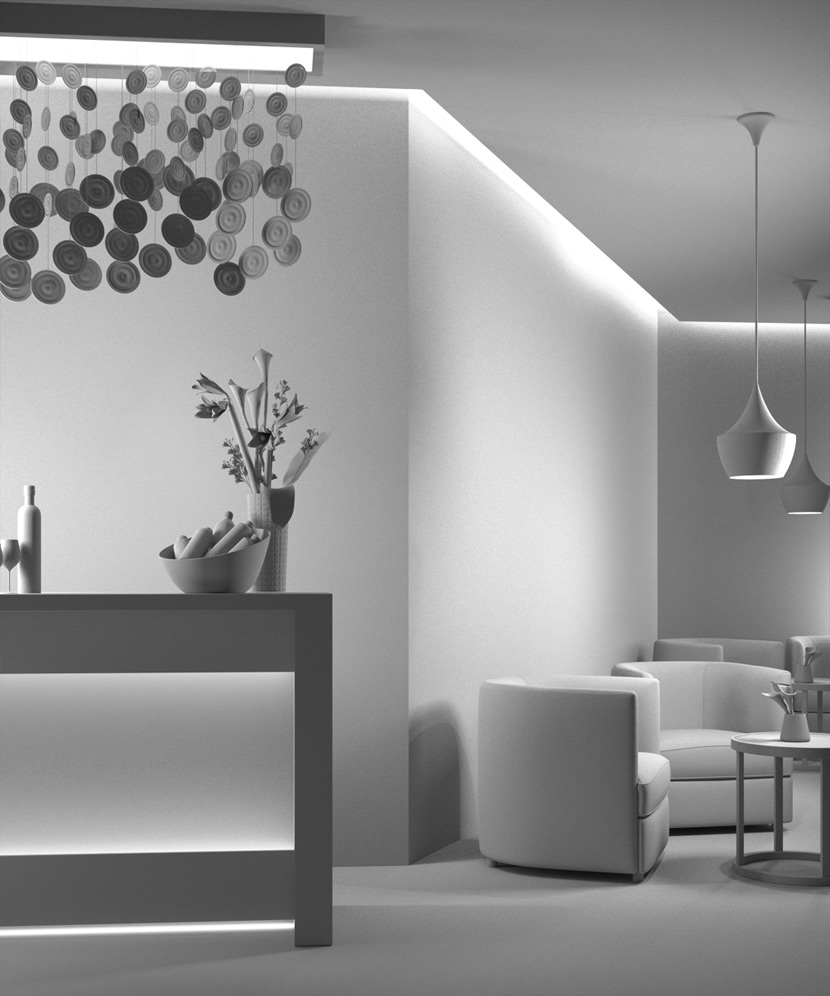 Final rendering